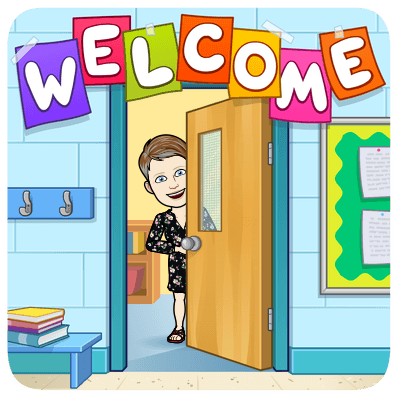 Welcome, my Year 1 Advisees! I am so excited to meet you on Tuesday! I am sure you have a lot of questions, but the good news is that if you are reading this, you have done one of THE MOST IMPORTANT things at Building 21 - you have logged into Slate. This is our dashboard for everything, from submitting work to scheduling appointments with counselors, this is your one-stop shop.
A little about me: This is my 23rd year of teaching, but that doesn't mean anything unless I serve you well THIS year. I teach Year 1 English, so I could also be your ELA teacher. I love working at Building 21. In fact, I am a founding staff member, meaning I helped start the school in 2015. Before that, I taught at Raub and Harrison-Morton Middle Schools. Before that, I taught in Virginia and Russia. I even spent time working at an international non-profit in Washington, DC, but I missed teaching too much. I also have written two books and am working on my third. I love yoga, reading, hiking, ice cream, the beach, and good pizza. I live with my husband in Emmaus. The rest of our family lives in other parts PA and Maryland.
When we have Advisory in person. I love to bring breakfast, like pancakes and sausage to celebrate together. My last Advisory graduated two years ago, so I am excited to be YOUR advisor now.
Please log into our Advisory Zoom on Tuesday 9/8 by 8:15 AM so we can get to know each other and start our work together. Here is our Advisory Zoom Room link.
In the meantime, rest up and have some fun. You can reach out to me here: harlenh@allentownsd.org
Also, please join Advisory Remind to stay in touch with this link.